4 Reasons to Visit Waterville, Maine as a Cannabis Lover
Waterville, Maine is quickly becoming a hotspot for cannabis lovers. With its scenic views, outdoor activities, and thriving cannabis industry, Waterville has something for everyone.
Here are four reasons why you should visit Waterville as a cannabis lover.
Things to do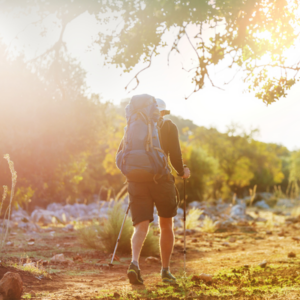 There are plenty of things to do in Waterville as a cannabis lover. Whether you want to go hiking, biking, or just exploring the great outdoors, Waterville has something for you.
Take a stroll down the Two Cent Bridge. This 1901 walking bridge goes over the Kennebec River and connects the town of Waterville and Winslow, or stop by the Colby College Museum of Art. There are so many places to see in Waterville. And what goes better with exploring than some good ol' fashioned weed?
If you're looking for the highest quality, craft cannabis in Waterville, look no further than WildFire. WildFire is a fully licensed Central Maine craft cannabis company, created with a mission to produce clean, craft cannabis for adult-use recreational consumers. Read our blog on our state-of-the-art cannabis cultivation facility.
Beautiful scenery
Maine is a beautiful state. And Waterville is no exception. With its scenic views and natural beauty, Waterville is the perfect place to relax and enjoy some quality cannabis. We love enjoying cannabis surrounded by nature.
If you're looking for a place to just sit back and enjoy the view, we suggest the Quarry Road Trails, which offer excellent hiking in summer and a full list of fun winter sports, including downhill skiing.
Delicious food
Waterville has some great food options. We love our local restaurants. If you're a fan of seafood, check out the popular 18 Below Raw Bar. For authentic Italian, we love Amici's Cucina. When the munchies set in, we also love OPA (the calamari is insane) and O'Brien's Irish Restaurant & Pub for a pint.
Great people
The people in Waterville are friendly and welcoming. If you're looking for new friends to chill and smoke with, Waterville is the place for you. There are plenty of people here who love cannabis as much as you do! You can find helpful, friendly budtenders at our cannabis store in Waterville. At WildFire, we're all about community, and we would love to meet you. Learn more about us here.
Whether you're a local or a tourist, you'll feel right at home in Waterville. So come on down and enjoy all that Waterville has to offer as a cannabis lover! Be sure to come visit us at WildFire while you're in town.