Embrace the Summer Glow with CBD-Infused Skincare from The WildFire Shop
As the warm rays of the sun envelop us during the summer months, it's essential to pay extra attention to our skin's needs. The WildFire Shop is here to help you unlock the power of CBD-infused skincare, providing a natural and rejuvenating way to nurture and revitalize your skin. With a range of CBD soap, CBD cream and CBD oil products, we invite you to embark on a journey towards a radiant summer glow. Let's explore the benefits of CBD-infused skincare and discover how it can enhance your summer beauty routine.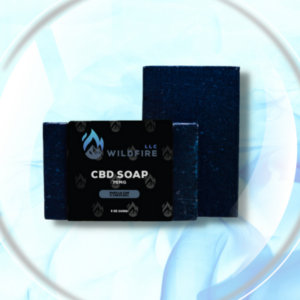 Indulge in a refreshing shower or bath with CBD soap, an invigorating way to cleanse and revitalize your skin. The WildFire Shop offers a collection of CBD-infused soaps that combine the therapeutic benefits of CBD with carefully selected botanical extracts and essential oils. With their gentle cleansing properties, these soaps effectively remove impurities while nourishing and hydrating your skin. Whether you prefer the uplifting aroma of citrus or the soothing scent of lavender, our CBD soaps offer a sensory experience that uplifts your spirit and leaves your skin feeling refreshed and rejuvenated.
Summer heat and outdoor activities can leave your skin feeling parched and in need of hydration. Enter CBD cream, a luxurious and moisturizing solution that combines the nourishing properties of CBD with a rich blend of botanical ingredients. The WildFire Shop offers a variety of CBD creams formulated to soothe, hydrate, and revitalize your skin. From lightweight lotions to intensive moisturizers, these creams penetrate deep into the skin, leaving it feeling soft, supple, and replenished. Experience the calming effects of CBD as it works harmoniously with other natural ingredients to restore your skin's natural balance and promote a youthful appearance.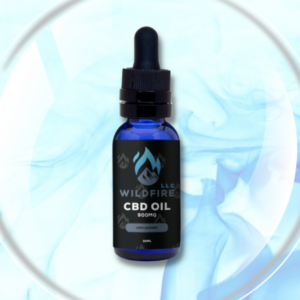 Summer is a time for relaxation and rejuvenation, and CBD oil can be a valuable addition to your self-care routine. CBD oil has gained popularity for its potential to promote a sense of calm and overall well-being. At The WildFire Shop, we offer premium CBD oils crafted with care and precision. Our CBD oils are derived from high-quality hemp plants and are meticulously tested to ensure purity and potency. Incorporate CBD oil into your daily routine by adding a few drops to your favorite beverage or applying it topically to targeted areas. Experience the soothing and rejuvenating benefits of CBD oil as it works to restore balance and harmony to your mind and body.
Enhance Your Summer Beauty Routine with CBD-Infused Skincare
The WildFire Shop is dedicated to providing you with the finest CBD-infused skincare products to elevate your summer beauty routine. Our selection of CBD cream, CBD soap, and CBD oil offers a holistic approach to skincare, harnessing the power of nature to nourish and rejuvenate your skin. Whether you're seeking hydration, revitalization, or relaxation, our CBD-infused products deliver exceptional results. Embrace the summer glow and radiate with confidence as you incorporate the healing properties of CBD into your skincare regimen.
This summer, unlock the potential of CBD-infused skincare and experience the transformative benefits it offers. The WildFire Shop is your trusted destination for premium CBD cream, CBD soap, and CBD oil. Nurture and revitalize your skin, embracing a radiant summer glow that emanates from within. Explore the wide range of CBD-infused skincare products and discover the natural and rejuvenating power of CBD. Elevate your summer beauty routine and let the beauty of CBD-infused skincare enhance your well-being and confidence. Visit The WildFire Shop today and embark on a journey towards healthier, more radiant skin.