#TEAMTREES Gives Back
Did you know that one of the simplest and most effective actions you can do to benefit the environment is to grow trees? It is real. Trees assist to reduce air pollution, stop the runoff of rainfall, store energy, and even slowing down global warming. 
A Youtube star named Mr. Beast has partnered with the Arbor Day Foundation.
They are the largest tree-planting group on earth and aim to save the environment by growing as many trees as possible. On the Team Trees website, the Arbor Day Foundation will plant one tree "in a forest of great need across the world" for every $1. 
Because of this amazing cause, WildFire, an Adult Use Craft Cannabis Company, has decided to make a $1 donation for every transaction you make to their business. It's amazing how a dollar can help the earth breathe again. 
In places of significant need, particularly state and national forests run by government organizations, trees are planted worldwide in diverse woods on both public and private holdings.
With the aid and support of the Arbor Day Foundation and its planting collaborators, #TEAMTREES has successfully planted more than 8 million trees throughout the globe.
The effort is still on target to finish planting the intended 20 million trees by the end of 2022, despite the difficulties brought on by the COVID-19 epidemic.
#TEAMTREES: Who started it?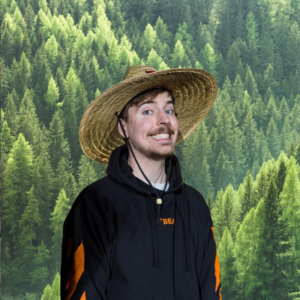 MrBeast, a YouTuber who advocates for the environment, issued the #TEAMTREES challenge. The scheme was revealed by Mr. Beast, whose true name is Jimmy Donaldson after he reached 20 million members.
He informed his audience that he had accepted the request to grow 20 million trees worldwide by 2020. Additionally, he appealed for public assistance in a post to his followers, stating that he intended to start "the largest YouTube cooperation of all time!"
Along with MrBeast, prominent YouTubers like Mark Rober, a former employee of NASA, have also made donations. The CEO of SpaceX, Elon Musk, has also expressed his enthusiasm for the project.
Indeed, the number of individuals participating is large, and the number of trees being placed is increasing every hour.
The Impact of Social Media On #TEAMTREES
The movement started in May 2019 as a lighthearted invitation from MrBeast's Reddit followers to the YouTube producer and streamer. To commemorate reaching 20 million subscribers, they asked him to plant 20 million trees by 2020.
So, to create the #TEAMTREES campaign, MrBeast agreed and teamed alongside fellow YouTuber and former NASA engineer Mark Rober. Over many months, they developed a group of other influencers and created material. 
They prepared the basis for a significant crowdfunding campaign where the Arbor Day Foundation would plant one tree for every dollar collected.
Why Tree Planting is Good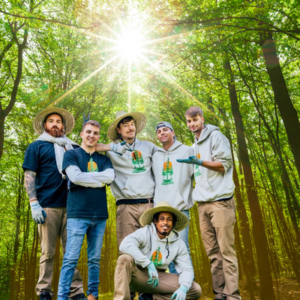 One of the most enjoyable, ecologically beneficial activities that individuals can engage in to improve the earth is tree planting, provided it is done properly. Trees offer a wide range of long-term and immediate advantages.
By reducing the impacts of the sun, rain, and wind, trees regulate temperature. The sun's radiant energy is absorbed and filtered by leaves to keep things cooler.
In addition, by acting as a windbreak, trees also keep the heat in. They not only control wind direction of travel but also protect people from rainfall such as hailstorms, sleet, and rain.
Additionally, trees have a significant positive influence on mental health and wellness, lower stress levels, and promote outdoor activity for the residents who live nearby. 
Conclusion
Trees have more benefits than you may think, and they help the environment much while relaxing people down, and connecting them closer to nature. Suppose you're considering putting a tree in the yard, partner with #TEAMTREES. You can make a transaction with WildFire, and they'll donate $1 for you that'll turn into a tree!